Ramsoft Technologies
Ramsoft is a custom service provider supporting the global markets. For over three decades, the company has been fulfilling a wide range of projects in software development, testing and maintenance, team building, India entry and offshore center creation. Companies that wish to have a base in India require support to resolve various complexities and smoothen the way for establishing infrastructure and putting together a team for development, marketing or operations. Ramsoft, with its network of domain experts and associates, helps these organizations to incubate a base without any capital investment or major efforts from their top management. At Ramsoft, we are driven by client priorities.Read More
India Entry – Facilitation Services
About us
Ramsoft is a multi-faceted IT organization with focus on team building, facilitation and software development services. Ramsoft effectively blends its expertise, home-grown processes and management capacity to build customized teams that could support projects for small and large businesses alike. We have lived by our commitment to be a quality service provider, enabling our clients to apply new technologies to create business transformation.Read More
PAADHAI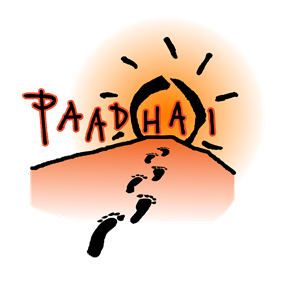 PAADHAI – a charitable trust- grew out of the worldwide shock provoked by the Asian tsunami of December
2004. The NGO works with rural and tribal communities on education, training and women empowerment
projects. Most of these projects are in remote locations where help is hard to reach. Paadhai works on…
Identifying replicable projects that are expected to show measurable results over a period of time and those
which have long-term sustainable impact.
Raising resources by matching the needs of a project with the interests of the donors.
Implementing projects through reliable local NGOs and groups.
Conceptualizing and planning projects in detail, specifying milestones, providing guidance to the
implementation group, monitoring the progress and carrying out audits.
Keeping the donors fully involved through sending reports, arranging visits, and linking them with the target
groups.